One of the most profound ways of loving others is by holding God's people in prayer as God works through and with them, regardless of whether they're aware of her at work in their lives.
Tuesday Evenings 7:00pm – 9:00pm EST
January 16-February 20, 2024
Praying (listening to and conversing with God) is the foundation of living missionally. What does living missionally mean? It starts with leaning into our common mission of sharing the Good News of God's unconditional love for us as shown through the

incarnated life, death and resurrection of Jesus and moves to discerning and embracing the particular ways God is uniquely calling to each one of us to live that mission in our daily lives. This becomes part of our lives as we love others as God loves us.
Participate in six two-hour sessions with Christyn and the learning community.
During the course you will be encouraged to apply your learning in your context in order to deepen your understanding.
Your new knowledge and experience will become even more meaningful when shared with other learning practitioners like yourself.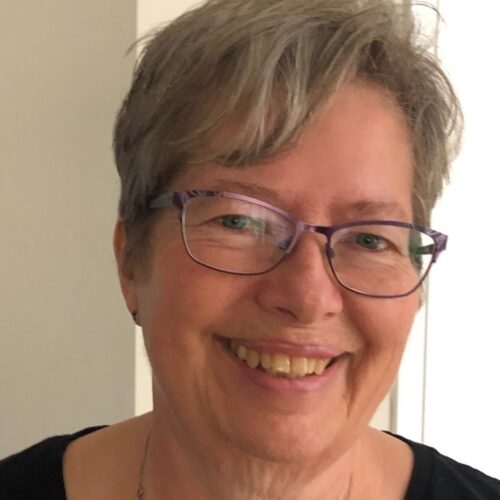 Canon Christyn Perkons; has spent 30 years working in various aspects of congregational development in Anglican and Lutheran parishes, most recently through a missional lens. Christyn is the author of Diocese of Niagara's Mission Action Plan Process for Parishes Facilitator's Guide, and has served as a coach for students, missioners, and parishes. Christyn is an intercessor at St. Christopher's, Burlington, and write prayers through a missional lens including the diocesan Mission Action Plan Prayer. Sharing those very learnable skills with others brings her great joy – and is definitely one of the ways in which God calls Christyn to live into my part of God's mission.